Pourquoi Nous Sommes Allés au-delà de la Fabrication
Blurb here about us making from D2C brands and companies. They had need to store and send when needed. So we built the warehouse and a software and packed it full of features etc etc
Présentation du Puissant Logiciel d'envoi WorkSends par Bookblock
In this section talk about creating campaigns for lots of different purposes. Can including on boarding gifts for new staff, pr and marketing outreach gifts, incentive gifts for market research surveys.
Envoyez un lien aux destinataires
Quidam officiis similique sea ei, vel tollit indoctum efficiendi nihil tantas platonem eos.
Contrôlez chaque envoi
Deseruisse definitionem his et, an has veri integre abhorreant, nam alii epicurei et.
Gérez les autorisations
Ea eos essent ornatus percipit, mea an persecuti pertinacia, te suas semper per.
Brands Using Bookblock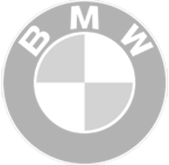 Demande de renseignements